Miscellaneous Session Players
Kevin Armstrong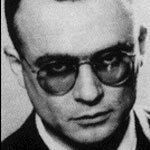 Born:
England
PiL:
Guitar (tour rehearsals only) Spring 1986
Bio:
Kevin Armstrong never actually recorded or even played live with PiL. However, he did briefly join the band in 1986.
When John Lydon returned to England in January 1986 he, and his then manager Keith Bourton, asked Armstrong to recruit a new PiL line-up for the upcoming 'Album' tour.

Lu Edmonds:"Kevin Armstrong had an 8-track in my basement, and he was working for the same management company as John... They started fishing around London and got Kevin to put a band together, then at the last minute Iggy Pop asked Kevin to do a tour, and he ran off and did that! So I was left there with myself and Allan Dias and Bruce Smith, and then they got John McGeoch in, because he had his own connections through Keith Bourton."
Despite never officially appearing with PiL he did mime 'Rise' on 'Top of the Pops' in February 1986 (before a new line-up had been finalised). Note: This temporary TV-only PiL featured Don Letts and Leo Williams (both of B.A.D), plus Bruce Smith – one of two drummer's; along with Hugo Burnham (Gang of Four).

Armstrong has fronted his own bands Local Heroes SW9 (1980-81) and Bush Telegraph (1984), and also worked as a producer and session guitarist. In 1985 he played Live Aid with David Bowie. After his very brief stint with PiL Armstrong recorded 'Blah-Blah-Blah' with Iggy Pop and toured with him 1986-87. He then played with Bowie's Tin Machine and went onto work with the likes of Morrissey, Kevin Ayers, Peter Murphy, and Sinead O'Connor. He continues to play and produce; including music for television and advertising.
External Links:
Kevin Armstrong - Official website
Robin Hancock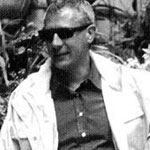 Born:
England
PiL:
"Additional Guitar" Warrior
Bio:
Hancock is credited with the additional 'Alamo' style guitar at the beginning of Dave Dorrell's and CJ MacKintosh's 1989 12" remix of 'Warrior'.

Hancock is a producer and sound engineer who has worked with the likes of Billy Idol, Pet Shop Boys, Bomb The Bass and Madonna's 'Erotica' album.

Picture Credits: (Top to Bottom)
Kevin Armstrong © unknown
Robin Hancock © unknown