PiL live 1992
Ted Chau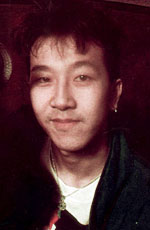 Born:
Hong Kong
PiL:
Guitar & Keyboards live 1989 & 1992
Bio:
After answering an advert in 'Melody Maker' Chau was drafted into PiL as a temporary member to replace Lu Edmonds (who left due to hearing problems in 1988). Chau never recorded with PiL and contrary to press reports does not appear on the '9' album. He does however appear on an unissued 1989 live album recorded at New York Ritz. Various tracks from the gig later appeared as the B-side of the 'Cruel' single's. He also appears on the 1992 BBC 'Evening Session' radio session included on the 'Plastic Box' compilation.

A more than proficient session man, Chau has contributed work for Colourfield, Living in a Box and Laibach. He also played with German band Philipp Boa and the Voodoo Club 1989-1998 (with breaks) whom he met when supporting PiL in 1989.
In 1993 Chau formed his own band Tantric – who to avoid confusion with another US band – later changed their name to The Candyheads in 2001. Their album 'Go Forth and Multiply' was released in 2003, however, soon after the band decided to split. He is currently doing session work, but says he may get involved with another band project again, but only when he finds the right people to work with.
Fodderstompf Links:
Mike Joyce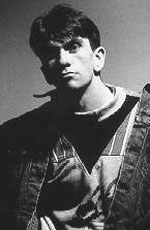 Born:
June 1st 1963. Chorlton-on-Medlock, England
PiL:
Drums live 1992
Bio:
The last in a very, very long line of temporary PiL drummers, Joyce was recruited to play on the 1992 'That What is Not' tour. Although he never recorded with PiL, he appears on the 1992 BBC 'Evening Session' radio session included on the 'Plastic Box' compilation.
Best known as a founder member and main stay of The Smiths Joyce had previously played with punk band's The Hoax and Victim. He later drummed for Sinead O'Connor, Adult Net, Suede, Buzzcocks (1990-92) and Julian Cope.
In 1996 Joyce went to court against Morrissey and Johnny Marr, and helped win a one million pounds settlement for himself and bassist Andy Rourke. 2006 saw Joyce tour and record with Vinny Peculiar. In 2008 he joined Manchester band Autokat.
External Links:
Mike Joyce - Official website
Russell Webb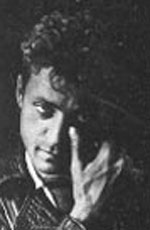 Born:
Scotland
PiL:
Bass live Autumn 1992
Bio:
After long-serving bassist Allan Dias left mid-1992, Webb was drafted in as a temporary member to complete the latter stages of the 'That What is Not' tour. Webb was formerly bassist in the Armoury Show (1984-86) which also featured John McGeoch; who recruited him into the PiL fold.
Webb had a short but memorable time in PiL – Buenos Aires saw him narrowly missed by a firework tossed from the crowd! – and played on the last PiL gigs in September 1992. Prior to PiL, Webb was bassist in Midge Ure's teenie band Slik, then The Zones (1978-79), followed by The Skids (1980-82). In 1983 he worked as a sound engineer with Pete Townsend on demos for a new Who album, however, the band soon split.
He now lives in Somerset and is a qualified hypno-therapist. He also designs and builds furniture. In 2009 Webb returned to music and plays locally at acoustic and open-mic nights. He has began writing songs again and also has plan for a book. Which will "not only tell his life story but also the life story of his best mate Ian McGeoch... better known as John McGeoch".
External Links:
MySpace - www.myspace.com/russellwebbmusic

Picture Credits: (Top to Bottom)
Ted Chau; circa 1989 © Ross Halfin
Mike Joyce © unknown
Russell Webb © unknown