PiL Special
Mojo, January 2004
Transcribed / Scans etc by Flea, Fuggle & Luke
© 2004 Mojo
Ain't it fun...
After the trauma and commodified chaos of the Sex Pistols, Public Image Ltd. was intended as John Lydon's new beginning- a chance to sweep away all that had gone before. What followed was a tale of turmoil, dissatisfaction, psychosis and revolutionary music. Keith Cameron speaks to the three men who lived through it.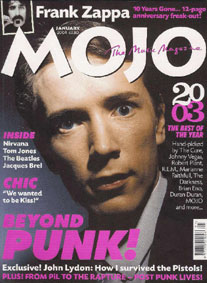 Cheated? AS THEY HURLED Heineken bottles at the shadowy figures behind the huge video screen spanning 40 feet across the front of the stage, there were certainly members of the audience at the New York Ritz on Friday May 15, 1981 who felt they had been.

They were gathered to witness a monumentous sketch: the first gig in over 12 months by Public Image Ltd. Formed three years earlier by John Lydon after the ignominious demise of the Sex Pistols at Winterland in San Fransisco, by this point PiL had become, both in their musical output and personal actions, a thoroughly (un)dependable resource for anarchy and chaos.
It's very apt that PiL only appeared at The Ritz because the band originally booked to play that night cancelled at the last minute. It's hugely ironic that the band happened to be Bow Wow Wow, the latest protégés of Sex Pistols manager Malcolm McLaren, with whom John Lydon had been embroiled in a legal dispute since quitting the band. And it was entirely typical of PiL, the band that weren't a band at all but a self proclaimed limited company, an umbrella organisation comprising equal partners - by 1981 it's membership included Jeannette Lee, whose role was defined chiefly by what she didn't do: music - that their first gig in a year was never intended to be a 'proper' gig at all but an experimental video performance, prompted by guitarist Keith Levene's friendship with 18-year-old visual technician Ed Caraballo.

As soon as The Ritz management had secured a commitment from Levene that PiL could fill the breach - two nights, $12,000 - they eagerly began advertising the event. But what they didn't realise, or chose to overlook, was that PiL really weren't a band in the conventional sense, and in no way set up to deliver a conventional performance. For a start, they didn't have a drummer. Actually, this wasn't such an unusual situation: PiL went through six drummers during the first 18 months of the groups existence. There was also no bassist; indeed, there hadn't been a bassist in the ranks since the departure of founding member Jah Wobble the previous summer, a situation through which PiL had successfully navigated the making of their third album, Flowers Of Romance.

Nor, until Levene persuaded him to fly over from London, was there a John Lydon. Following his return to the UK from the Sex Pistols' final US tour, Lydon was ostensibly bereft of financial wherewithal. But had been able to fund the purchase of 45 Gunter Grove, a house just off the 'wrong' end of the Kings Road in south-west London, against the value of which he was able to raise money to start PiL. For three years Lydon holed up in Gunter Grove, escaping his past and plotting his future, his legendary weekend-long parties the magnet for droves of like-minded lost souls, including the cream of Jamaican reggae talent, notably Dr Alimantado, as well as punk misfits like Poly Styrene and less predictable house guests like John Barry. But the narcotic-fuelled social circle inevitably drew unwanted attention to itself. Now, wearied of constant harassment from the authorities, the man who would forever be "Johnny Rotten from evil punk rockers the Sex Pistols" fled to the other side of the pond.

So it was that Lydon joined Levene, Lee and the wide-eyed Caraballo for PiL's assault on The Ritz. Having recruited a drummer - 65-year-old jazzman Sam Ulano - at a drum shop off Broadway, the scheme was laid: PiL would play along to their own records on the business side of The Ritz's giant video wall. A battery of bright white lights would blaze behind them, casting their shadows onto the transparent screen towards the spectators. Caraballo would project a live feed of video footage of the band as they performed onto the front of the screen. Also, the volume would be serious.

The effect on the already testy punters, who'd been kept waiting outside in the pouring rain for an hour after the advertised showtime, proved instantaneous. After a short period of calm, they began to demand for the screen to be raised. When this request was denied by Lydon - "silly fucking audience, silly fucking audience" - bottles started to fly, smashing against the screen and showering glass on those below. As PiL meandered through a 10-minute improvisatory jam, the barrage intensified. "You're not throwing enough," Lydon taunted. The crowd began dragging forward the white canvas mats upon which the band were standing, pulling the performers over and causing equipment to collapse. At the insistence of The Ritz's manager, fearing for his venue's safety, the screen was raised slightly, but this only exposed the mob to the unconstrained disorientating glare of the lights. The riot was in flow, and the gig was aborted after 25 minutes. "New York, New York, it's a helluva town," yodelled Lydon into the mike. "If you destroy that screen, we will destroy you," offered Levene. At a press conference three days later, he declared the event a success: "The impact was immaculate."

Over 22 years later, both principals recall the night fondly. "That basically saved us doing gigs for a year!" laughs Levene. "It was so big and it was so good. It wasn't a trick, we set out to do a live video gig like we were inside the telly. It was a big deal then. And it all went fine. It didn't go according to plan, but it went fine."

Lydon: "It was chaotically wonderful. For us it wasn't about the music piece, it was about the filming. I imagined it to look f*g great, it was a piece of art, but no, everybody was going, 'Boooo!' They over-advertised it and put too much expectation on it, but it ended up that the little riot was an excellent PiL gig. That's entertainment. You have police running all over the place with truncheons, but what do I do? I go in the crowd and go, You like it? Many people would run away. You f*g go through it. That is the good side of PiL."

The second night at The Ritz was cancelled. PiL would make no live appearances for the next 16 months.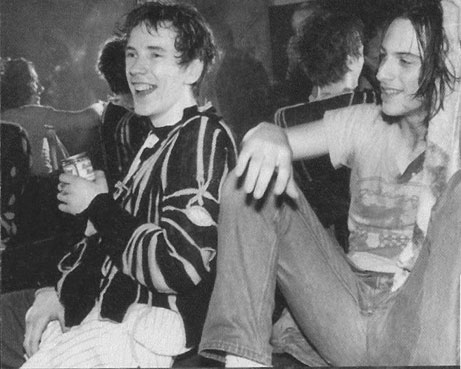 PiL IS A ROCK 'N' ROLL REMAKE OF RASHOMON. JUST as Akira Kurosawa's classic 1950 film reflects upon a hideous crime through the eyes of various witnesses, each telling their own version of the 'truth', so the story of PiL depends on which member is doing the telling. This befits the singular trio of turbulent characters around which the group formed, each of whom would subsequently dissent from the others in spectacular style. John Lydon's history was only too well known, not least to Keith Levene and Jah Wobble. The latter, born John Wardle in 1958 in London's East End, was a long time friend of Lydon's, having met him as a 16-year-old at Kingsway College of Further Education in King's Cross. Also attending this finishing school for problematic children was one John Beverley, soon to become better known as Sid Vicious, in whose company Wobble would cause regular havoc around the nascent punk scene. Eighteen months Lydon's junior and from the same North London locale of Finsbury Park, Julian Keith Levene meanwhile had played guitar in the original line-up of The Clash with whom he'd supported the Sex Pistols during 1976 and discussed with Lydon the prospect of forming a band once (it wasn't a question of 'if') their current outfits disintegrated.

"The first PiL was through desperate necessity!" laughs Lydon today. Meeting him at his unprepossessing front door just off a quiet backstreet near Venice Beach, a half-hour drive from Hollywood, MOJO sees a 47-year-old man possibly as happy as he could be given his brutal treatment from such a tender age by the entertainment industry, as well as a battery of personal issues, prominent among which being his contraction of meningitis, with consequent memory loss, at the age of eight. He bemoans feeling peaky on account of a belligerent two-week flu, then proceeds to drink tea, hawk phlegm into a plastic bag and spiel vividly for over three hours. "I mean, there was a legend of Johnny Rotten and his Sex Pistols'. And it's like - Yeah, well says who? 'Cos I didn't feel that. I didn't feel that was a burden to me at all, but I wanted to do something else. And I'd already known Keith for a long time. And Wobble I've known for much longer. And so it kinda made sense. The three of us were wanting to do something but didn't know what. The anger in us, different kinds of anger, kinda formed something really all right. And, then a collection of drummers. Hahaha! Who more or less couldn't bear that way of working."
The first PiL drummer, and probably the best, in purely technical terms... until the subsequent arrival of number six, Martin Atkins, was Jim Walker, a quietly spoken Canadian selected at auditions held in a response to an ad in Melody Maker (he'd also tried out for the Damned). In April 1978 Walker joined a group of three friends steeped in the communal chaos of Gunter Grove, and with a band name already in place, taken from Lydon's copy of Muriel Spark's novel "the Public Image", a dissection of the destructive nature of celebrity. According to Levene, on the day Walker was chosen they entered Advision Studios in London's West End, entirely unrehearsed, to record the debut PiL single.

Lydon: "The first single, Public Image, how bloody fantastically it happened. It fell together so well. The little bit Wobble knew he knew well, and Keith's jangling over the top, the two formed such a lovely hook for me. It was like a gift from the god's. A total change from anything I'd ever done before. And I'd just start talking about how I felt. Rather than attacking specific institution."

Lyrically, Public Image represented John Lydon reclaiming his sense of self after the trauma of the Sex Pistols. "You never listened to a word that I said/You only seen me for the clothe I wear…. Two sides to every story/Somebody had to stop me/I'm not the same as when I began/I will not be treated as property." Musically, too, it was a declaration of intent, sweeping away what had gone before, unveiling what would prove to be PiL's most enduring sonic legacies, Wobble's submariner-deep bass pulses and Levene's agitated, shrill guitar clouds. Here was the spaciousness of dub - with which they were each obsessed overlaid with a version of rock that owed nothing to punk's blues based chord structures. To this day, it feels staggering, a high-on perfect example of pop as polemic, personal revolution and adrenalised thrill. For the fledging group, it was both a brilliant beginning and a full-stop.

"I just think how incredible that the first thing this group did was Public Image, this gorgeous piece of uplifting pop." says Wobble. "but there was definitely a case of nothing was enough. We really embodied the nihilistic attitude of the punk thing. Which was the teenage thing - I'm fucking bored of this, oh this isn't good enough, I want more, that kind of attitude. So very quickly the whole thing with Public Image was kicked into touch. There was this desire to do something very serious. Very focused and brave."

Lydon: "The Pistols was all well and fine but we came from a tradition. Even though we didn't sound like any old other rock band, there was an effort made to sound like a rock band. The instrumentation and the format just leads that way. And I'd get really stifled with that. I've always been a problem to any institution that's too rigorous in its applications. And Keith's as wacky as a fucking nut, the kid's just mental. And Wobble's not playing with a full load. And me, the lights are on but nobody's at home. A lot of anger. And very good though. Really fucking cleans your soul out when you're in an outfit like that, where you just don't have a chance! Hopeless, I'd just come from the Pistols, I knew that aiming for chart positions and all that shit - doesn't work. You become the enemy. You before the very thing you hate the most."

Levene: "What were we looking at musically? A bit of closure, we wanted to kick the ghost of rock n' roll in the arse completely, get rid of it." PiL wouldn't fully realise such lofty ambitions until 1079, by which time Jim Walker had left. But the original quartet gave it a good go The debut PiL album "Public Image - First Issue", was recorded quickly during the summer and autumn of 1978 at various London studios and the Manor, Virgin's in-house facility in Oxfordshire. All the material was new, save for the single and Religion, a song Lydon had written during the Sex Pistols' ill-fated final US tour. "I couldn't get Sid round it," he says. "He just didn't want to go that way. And then when PiL started it was perfect. Unfriendly, but then religion is, and has to be met head on."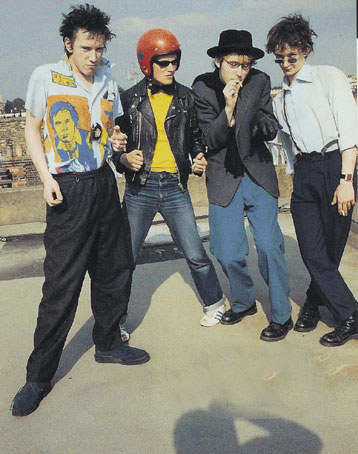 First Issue was released in December, with some reluctance on Virgin's part, according to Lydon. "They thought no one would listen," he says. "They couldn't relate it to anything." More probably PiL's patrons couldn't relate John Lydon to his former musical persona. Less than a year after he'd quit the Sex Pistols, leaving them to corrode their legacy via pathetic stunts like recording with exile Great Train Robber Ronnie Biggs, Lydon had emerged with a mystical vehicle that evinced a new future rather than 'no future'. Between them, Levene, Walker and Wobble fashioned a sound that was vast yet claustrophobic, playful and brutish, over which Lydon vented his spleen at specific foes. Low Life denounced Malcolm McLaren with homicidal relish and squared up to his inner demons in a voice so nakedly sincere it was painful to listen to. "I wish I could die." He wailed on Theme, the album's keynote opening dirge, adding without evident enthusiasm, "I will survive". As punk turned into a tragicomic soap opera, its erstwhile ragged trouser red auteur was fronting something truly visionary, something, as Wobble has averred, "serious and brave". Perhaps inevitably, the pros of the time just didn't get it. "Morbid direction less sounds," wrote Pete Silverton in Sounds in one of his review's more favourable passages, and his was the prevailing opinion. Yet it's telling the critic ----- such a pejorative mindset. PiL were simply too ahead of their time to be readily comprehensible to a music media that as still for the most part archly conservative and couldn't really understand why Lydon didn't just ditch the art wank and re-form the Sex Pistols.

Levene: "A lot of [reviewers] used to slag us off, but the things they'd say, they were cool! If they were saying 'This is why PiL are good', it would have been good. A lot of it was based on the idea that we were pulling some kind of scam, that we were going to turn around and go, Haha, we didn't mean it, we were just making it up as we went along! Which we did a lot, but with musical prowess."

Lydon: "Theme - you fucking get to feel like that, when the pressure gets to you, you do really wish you could die. 'Cos there's a nowhere to run. And you're in the public eye, and you don't get a moment's rest. You can't go round your local pub 'cos you'll either be attacked or bothered or questioned or some social climber's trying to lig in on ya. So…isolation is what comes next. And that's no answer. Then you start boarding with your cliques. And I think in PiL w started to go our own ways."

The personal bonds between PiL were always bound to be brittle, due to the volatile, frequently destructive nature of the individuals concerned. Today, Jah Wobble is a sober family man, a bass guru who releases his own and other artists' records on his own 30 Hertz label, but 25 years ago, he was a booze and drug-propelled loose nut. Sessions for First Issue began inauspiciously when Wobble had a fist-fight with the assistant engineer, In Lydon's estimation, the bassist's bullying contributed to Jim Walker's decision to quit the band in January 1979, though given that two years later Walker was playing in Wobble's post-PiL project, Human Condition, it's likely that Walker's declared unhappiness over how much money he was being paid was a more decisive factor. But what is beyond dispute is that life in PiL was a stressed and stressful existence.

One of PiL's company dictates was that the band managed themselves, with no outsiders interfering with their business affairs. Inevitably, as the band's main bankable asset and the reason they had record deals with Virgin in the UK and Warner Bros in the US, the financial imperatives gravitated towards Lydon. According to him, the others were happy to let him shoulder the burden.

"Didn't want to know, Really did not want to know. All the big ideas about we're out own management, our own business.. Yeah, right! Hahahaha! I can't run an office, I'm hopeless at that! It's not my mentality. It all became too confusing and purposeless. Because the workload wasn't being noted in that direction. I don't rip off anybody . Never have, never will. And unfortunately, money creates fucking problem with people. It's easier to think someone's getting more than you than actually bothering to find out they're getting less."

The group's constant drug intake probably didn't help either. More specifically, the different drugs being done by different people. Here was a hand full of febrile genius always simmering just below the surface. Throwing hard drugs into the pot inevitably made it prone to boiling over. According to Joe Strummer, Keith Levene's enthusiastic Class A drug use was a contributing factor in his departure from the Clash. While in PiL, the band's only naturally gifted musician solidified a relationship with heroin.
"When you're young, between 16 and 25, that's the one time you can do loads of different drugs without ending up at AA meetings." he says today in his east London studio. "All these potential problems were because everyone was drunk. We were all doing speed, we were all doing coke. I was known for doing opiates, and there was a certain tension about it. If I think about PiL now and about what happened I can see a certain manipulation that happened because of drugs. People were manipulating each other. And their situations because of the situations they were dealing with. Weather they were going on consciously or not I don't know, but they did happen. In all hierarchical areas they happened, amongst band members or amongst record company people dealing with certain members of the band - I won't be more specific than that."

"Keith caused a lot of friction in the band," says Lydon. "A lot. For very many different reasons. I don't think drugs are ever a reason, I think they're just a symptom, an excuse. Keith really, really lacked confidence in himself. Such a shame. He was one of the most talented fucking guitar players I've ever known. He made a guitar do things that were not supposed to be possible. But he just didn't see the value in it. He thought he was letting himself down. It must be that musicianship thing creeping in, doubting yourself because it doesn't sound like anything else, therefore it must be a mistake and a mess. And he gets very vindictive when that happens, because he hasn't sorted himself out in his head. Wobble grew up, I think, to be a really all right person. I like the way Wobble handles his life."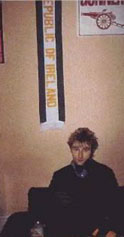 Wobble: "It doesn't help when one persons on opiates and another person's on amphetamines - and, of course, there were very very strong amphetamines. I never did heroine. I was into booze and uppers. It was very straightforward: this person's completely out on barbiturates, which start creeping in… Not that that's got any romantic connection to the forming of the music. Essentially it hasn't got anything to do with the music, directly, but more the mood around it. In a destructive way, of course, because people are not thinking clearly. The person on smack wouldn't want to be working, he just wants to be out scoring. And the speed freak, on speed I'd wanna be talking semi-mystical bullshit - and actually not much has changed now that I'm off it.' But when you'd done it all and you'd had your bender and a couple of days to recover, you didn't wanna do another, you wanted to be making your music. I got very frustrated very early on. There wasn't this build-up of tensions, it was there very early on! Hatred! What's that line from Blade Runner, the star that burns half as long burns twice as bright? That was PiL . It was very intense."
Amidst these circumstantial and self-inflicted pressures, during the first half of 1979 PiL made their greatest work: the single Death Disco and subsequent album, Metal Box. Originally issued as three 12-inch records packaged in a PiL-logo -embossed film canister, the significance of this definitive post-punk album is impossible to overestimate. It's felt today via the transpar - cops of voguish New Yorkers the Rapture and Radio 4, but also more generally via its insinuation of a harmonious weave incorporating rock and electronica, discord and groove, the minimal and the emotional. Such fusion has become part of left-field pop music's received vocabulary, but in 1979 it was hugely radical sound. Gone were the debut album's few lingering chimes with tradition. Songs like Poptones and Careering were creepy expressionistic art puzzles, Wobble's bass a sensual presence, Levene rewriting the guitar manual. Lydon's tormented vocalising felt otherworldly, another textural element in the discomforting mix of tensions. Much of the album was recorded at night, utilising cheap studio time to save money, and indeed, the overwhelming demeanour is fretful and sleep deprived. Death Disco - Can playing Swan Lake in Studio One - was a lament to the singer's terminally ill mother.

Lydon:"I didn't know what else to do. My mum was dying and I was fucking upset. It was cancer, she was just withering away. Fucking big cry, innit? A screaming pile of fucking sadness. I wouldn't know how to put it any other way. Record Mirror voted it the eighth best dance record of the year. Fucking news to me! They're dancing to a death dirge?! It was kind of a reward. That would make my mum happy. She never got to hear it proper."

Wobble: "There was a lot of different emotions, but very heightened A very bleak, depressive feel and a lot of non-communication and resentment and all that lark. But at times a great job as well, and a pride in the thing. I'm this person who's never really fitted in very easily in life. And to suddenly be doing this thing very well, I'm absolutely alive with that, my life's been saved somehow. I couldn't keep out of the studio. It was always exciting waiting for John to come in with his lyrics. He never really gives much away emotionally, you can feel there's this seething volcano bubbling away under the surface. And what he did was come out under great pressure. I see now, in some respects, classic signs of depression. He would spend an inordinate amount of time quietly watching videos, for hours on end. I remember feeling at the time, for fuck's sake John, come on'! Actually, you feel like you're losing someone as a friend."

By the time they arrived in Boston in April 1980 for the band's first American tour, PiL's internal dysfunction was close to meltdowns. Lydon's appointment of his friend Dave Crowe to look after the band's accounts had done little to ameliorate money squabbles, and as everyone bunked down in the same room, resentments festered and burst. Lydon, bless him, makes it all sound like the most delicious farce.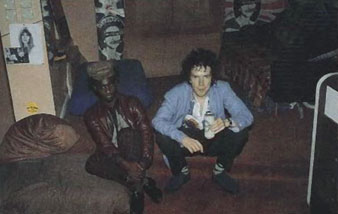 "We were just all closed in on each other. And your friends and loved ones come in, and where do you go with that? 'Cos you're bringing bits of your other life into this private world. If Wobble, for instance, was rowing with his girlfriend, that would affect everybody. We'd all get dragged into it. And Keith and Jeannette would always be rowing with each other. And Dave would be rowing with them. (Deep breath). I'd be rowing with Dave! Wobble's s rowing with everyone! We're just rowing! Hahahaha!"

As the tour progressed, Wobble's yeoman instincts began to chafe against the pervasive metabolic vibe. Halfway through the gig at the New York Palladium, Levene walked off-stage, apparently disgruntled with the sound, to be followed by Lydon. Wobble and drummer Martin Atkins jammed for half an hour, vainly waiting for the others to return.

Wobble: "Maybe if we'd given Levene a good slap at the time - he should have been given a very good slap and kept in order. I think it's difficult for John, after McLaren, to ever be able to trust anyone. But I felt we were a group, we should release albums and play gigs. Finally enough. We went to America, we're sat in a hotel suite, no one talking to each other, we'd only been going two years. We're supposed to be having fun! I was like, Do we wanna be here? Well give me my fucking passport then, I don't owe you anything now."

Wobble provided PiL with a traditional form of work ethic. And when he left the band in July 1980, he took it with him. What he had also taken, in the eyes of Lydon and Levene, were tapes of Metal Box backing tracks which subsequently appeared on his solo album "The Legend Lives on… Jah Wobble in Betrayal" released by Virgin while PiL were tearing themselves apart in the States. Wobble doesn't dispute that he used the tracks, but that they were his to use. His disgruntlement with the group's business set-up was such that he didn't particularly care what anyone else thought.

"I felt very disrespected towards the end. I'm helping make the sound of something and I'm on 60 pounds a week, intermittently. This is no good. It was down to John really to keep a handle on that situation, which he never did. And it really isn't like I'm saying I'm really fucking angry about it, because I'm not. It took me 16 years to see money from Public Image Ltd. And all I got was some publishing deals. But that's perfect for PiL. Everything was fucked up. I'm gonna go, and I'd rather do it without a great big row. And he said 'No, no, that's right, this is the you should do it.' I look back, and I've got no regrets with PiL, because without PiL I don't see any other way I'd have started playing music, It was the making of me. And also, if I'd have had all the money I shouldn't done then, I may well have killed myself!"

"Wobble's his own man," says Lydon. "It was always clear he was goanna have his own world , one way or another. Quite fucking right an' all. I wanted that for Keith, and me, for all of us. Things happen. People fall apart. Wobble's sneakiness over the tapes, though that hurt. That really hurt for a long time, upset me. It made working with him at that time not possible. Regardless of the risks, or whatever - fuck, we lost the bass layer. Well no, we didn't he lost himself. I didn't lose a friend, I just lost working with him."

Levene, for his part, claims he didn't even know Wobble had left. "I was told one day. Where's Wobble? 'Oh, he's not in the band anymore.' I knew there was shit going on. I just thought, Oh this is stupid, and thought it was going to blow over. And then it didn't."

Minus Wobble, PiL continued, but in a markedly different sort. Out of the bass free adversity came the fine "Flowers of Romance." album, but the questing ardoer that characterised the group's first 30 months were gone. IN January 1082, PiL were dropped by Warner Bros. Relocated to New York, Lydon and Levene drifted on and apart. Sessions for a fourth album at South Park studios in Manhattan dragged, and eventually , during the spring of 1983, the group's sole remaining founders fell out fatally over arguments about a mix of This Is Not a Love Song.

In an echo of the Wobble tape incident, Levene released a bootleg of the sessions, "Commercial Zone", Lydon, meanwhile, toured Japan with a Holiday Inn house - band he had met in New Jersey. He began playing Sex Pistols songs. Released in August 1984, the fourth PiL album, featuring re-recorded versions of five songs originally recorded with Levene, was titles "This is What you Want… This is What you Get."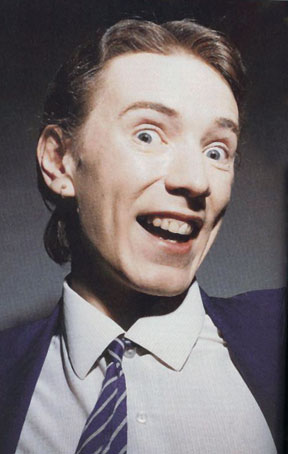 IN 2000, WHEN ALAN MCGEE DECIDED TO CALL HIS post-Creation label Poptones, he sought - and received - John Lydon's' blessings. When asked by MOJO to assess PiL's cultural relevance, he hyperbolises, uninterrupted, for a good 20 minutes.
"It would have been so easy for John to go out and reinvent the Pistols and have it on such a large scale. Get a big American manager and go and sell 10 million records.

"But instead he chose to take this really eclectic avant-garde route. "Metal Box" really stands up against almost any kind of music John re-formed the wrong band! If he reformed Public Image, could make the peace with Levene and Wobble, I mean arguably he'd be doing 10,000 people a night! In every major city in the world! 'Cos, like, that's what people want!"

But as long-time observers of John Lydon are aware, what you want and what you get are two different things. It seems very apt that when confronted with the reformation question each of the founding trio agrees that it won't happen, but for different and contradictory reasons. Levene says he could work with Wobble ("If he wants to he's welcome to") but not Lydon. "I don't like John any more. Not that I don't like him as a person, I just don't rate him that much as an artist."

Wobble, for his part, doesn't have a problem with Lydon, but says that if he saw Levene walking down the street he'd hid in a shop doorway. "He is one slippery individual. I've got great memories of his as one of the great musicians of his generation, but what a fucking waste. Instead, he becomes a professional fucking nuisance. Me and John don't exchange Christmas cards, but then we never fucking did. Whenever I see Withnail And I, I think of John and I could almost have a tear in my eye. John is a mixture of Withnail and Kenneth Williams! He's a cunt, but I love him to bits."

John Lydon, meanwhile, arches a dubious eyebrow at the whole notion. In his mind, PiL has never stopped, so there'd be no point in going back. He's got things to do, a solo record to make, there's a film of his autobiography in the works. He drains his mug, hurls a gobbet into the plastic bag, and declares himself proud of his mistakes. "Our motivations as people are so solidly set in different directions now it would be fake to try that, I think, a little fake. 'Cos it's not quite like the Pistols, which has a regime in it. This is something else, something in the soul, I couldn't put a word on it. But if it doesn't click right between us , that's it, it won't work. And I don't know if I'd click right or wrong with Keith. I don't have a clue. The bits I hear are all scathing and nonsensical. And pretty self-pities too. And I find that dangerous, I don't need to be near it

"The question is missing a fucking major point - you can't do that with people's lives. We're not like that. You take the whole thing on or none of it at all. And preferably none of it at all and do something for your fucking self. To me it's a fucking insult. 'Oh, you should make another record like Metal box'.. Should I now?! Ooooh, I remember when you told me I shouldn't be making one like that in the first place! Hahaha! Cup of tea?"

Picture Credits: (Top to Bottom)
Mojo January 2004 © Dennis Morris
John backstage at The Ritz 1981 © unknown
Lydon, Walker, Wobble & Levene on roof of Gunter Grove, 1978 © Dennis Morris
Wobble in Gunter Grove; circa 1978 © Dennis Morris
John in Gunter Grove; circa 1978 © Dennis Morris
'First Issue' LP outtake, 1978 © Dennis Morris